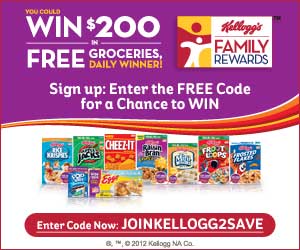 Sign up using the banner above and enter code JOINKELLOGG2SAVE  to enter to win $200 in free groceries-winner is picked DAILY!
Plus by joining Kelloggs Family rewards you will be receiving COUPONS every few weeks from KELLOGGS!

This post may contain a link to an affiliate. See my disclosure policy for more information.