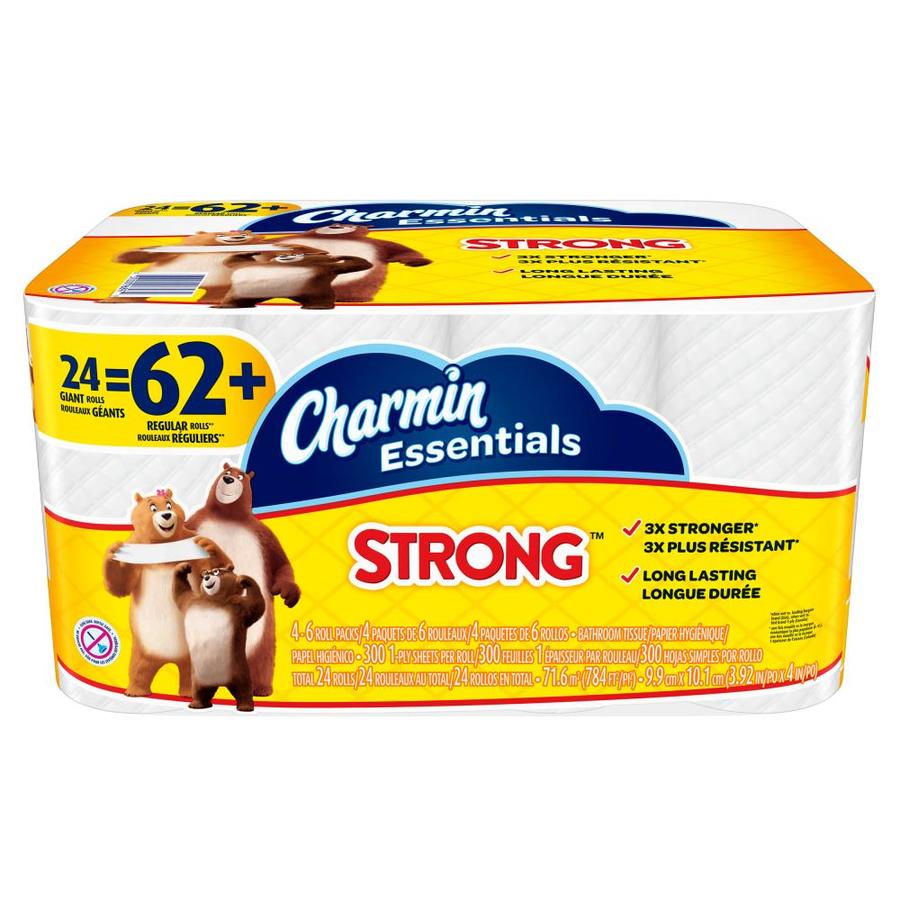 If you're having a hard time finding a good deal on toilet paper right now, check this out!
I slacked on stocking up prior to this "shortage". I was always so good about having an extra large pack in my laundry room. But I've been so busy. Then I went to amazon to order and the prices were crazy. $1+ per roll. No thanks.
My Publix keeps running out too. I don't want to clear shelves, I just want enough for my family of 6 to get by for a week or so… I found a great price at LOWE'S. And instead of running around trying to see who is sold out and not (and wasting gas and time) I ordered online for a pickup at the store (shipping is $5.99 so I passed on delivery)

Charmin Essentials Strong 24-Pack Toilet Paper  $13.68
If you're lucky enough to find it in stock at your Lowe's, I'd grab it up!